Player Hits Blazing 7's Blackjack Jackpot for $153,590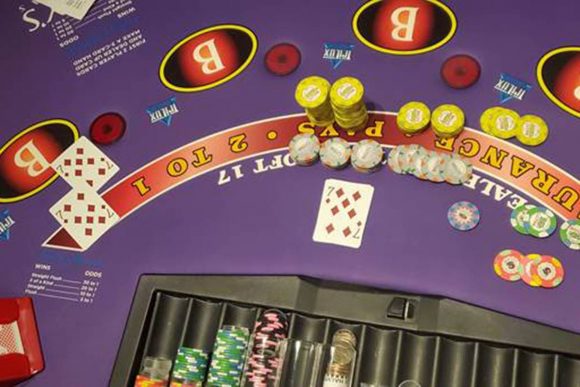 A lucky player at Bally's in Las Vegas hit it big when they scored the Blazing 7's Blackjack Mega Progressive, taking home a $153,590 prize in the process.
The player has chosen to remain anonymous, but it is known that he hails from the area. The jackpot is a side bet which pays off the Mega Jackpot when players are dealt two 7 cards of the same suit while the dealer's up card is also a 7 of the same suit. The prize grows with every non-winning hand dealt, and it is very rare to score a hit, hence the massive size of the win of this prize.
We don't typically recommend that players avoid playing for jackpots, as the house edge on the games is severe. As an example, the odds of hitting this jackpot on your hand are a whopping 0.000015%. Instead, we recommend you stick with basic strategy and find the best Las Vegas Blackjack tables that you can. Still, it's hard to argue with the results that the luck Nevada player hit this time!
Bally's is a Las Vegas casino and hotel, and is owned by Caesars Entertainment. It's a pretty decent experience, although certainly not as high end an experience as you'll find with a casino like the Venetian, Bellagio, or Paris Resort Casino.
Next Article: Intertops Offering 15 Free Blackjack Hands
Previous article: Man Robbed Gas Station for Blackjack Money