PokerStars VR Now Supports VR Blackjack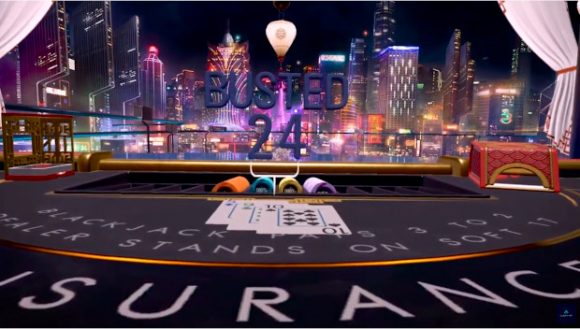 PokerStars has announced that its virtual reality product PokerStars VR is now supporting virtual versions of blackjack and video slots.
The games are free to play right now, meaning that you're not going to be playing the games for real money, although that is a distinct possibility that real money VR blackjack could come at some point down the road. The games are part of the virtual lobby, where you get to move about with your avatar that you create when you first register the app.
The app is available on Oculus and HTC Vive headsets and shows off visuals in full 3D.
A preview of the games can be seen below:
Commenting on the launch PokerStars Innovation Manager James O'Reilly said, "PokerStars VR has been live for [over two years] and throughout that time a key component of its growth has been engaging directly with our community, listening to their feedback and bringing it to life as part of our ongoing efforts to improve the gameplay experience.
"Our community asked for slots and blackjack, so we are delighted to now be giving it to them."
Next Article: JVH to Add Evolution Blackjack to Online Casino Brands
Previous article: Evolution Finalizes NetEnt Purchase, Shuts Down NetEnt Live