Three Charged in Blackjack Cheating Scheme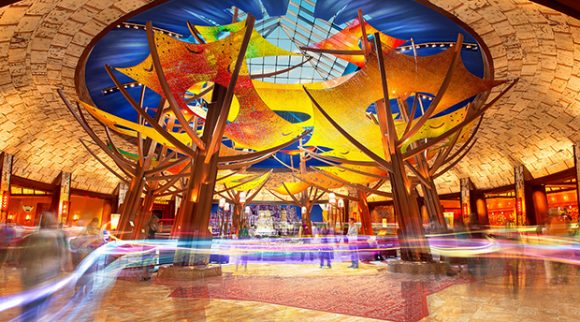 Two blackjack dealers and three dealers have been accused of cheating at a Mohegan Sun casino in Connecticut, bilking the site out of $100,000.
Thus far three people have been charged in the ring, wherein the group worked together to cheat at the blackjack tables. The crimes took place in 2018 when the dealers conspired with players to play out hands, boosting the amount of chips that players were able to haul in. An investigation began that same year after the casino's security team noticed a dealer error and began looking back through video.
Dealers Darius J. Rook and Aneesah Amad have been charged with first-degree larceny and cheating at gambling. Also charged was player Victor Jesus Garcia. All three have pleaded not guilty.
We'll be updating this story as we learn more.
Next Article: Triple Sevens Blackjack Jackpot Hit for $125,326
Previous article: Intertops Poker Announces $2,000 Blackjack Jackpots Week