Wizard of Odds Posts Blackjack Strategy Video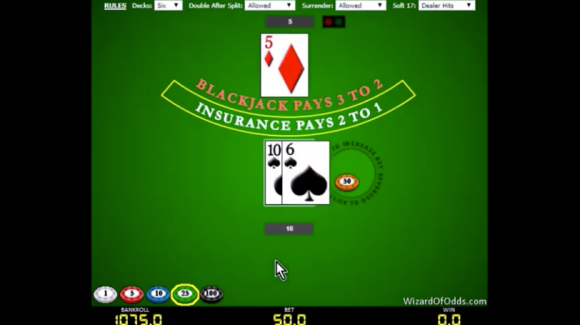 Betting expert Michael Shackleford has posted a blackjack strategy and rules video on his website at the Wizard of Odds, providing basic information on the game to players.
The video is about 16 minutes long and provides information on how players can partake in the popular table game while giving themselves the best odds of success (without card counting). This video sees Mike using the blackjack strategy software found on the site to explain how best to play the game.
The Wizard of Odds website is a sister site to Online Blackjack, and it provides information on strategies for different casino games, including roulette, poker, video poker, and more.
Commenting on the release WoO owner Joshua Chan said, "We're happy to give players the chance to learn how to properly pay blackjack. Mike does a great job of explaining how to properly play your hands, and we're hoping that it helps give players a bit more enjoyment of a great table game."
Next Article: Mr Green Adds Pragmatic Play Blackjack
Previous article: Microgaming Adds Realistic Games Blackjack