Canadian MP in Blackjack Betting Scandal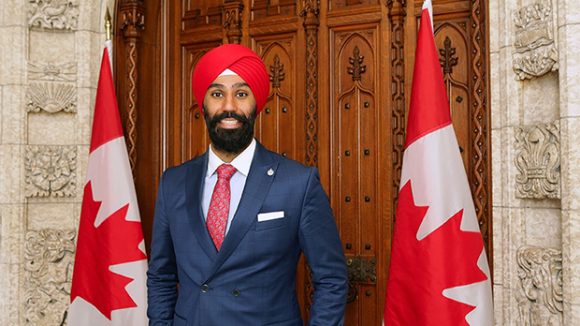 Late last month Canadian MP Raj Gerwal announced that he was resigning his post amid an investigation into his gambling behavior, particularly his blackjack play. Later in the month though, he announced that he had changed his mind, and remains in his seat to this day.
Gerwal reported that he had borrowed and lost millions of dollars while playing blackjack at Gatineau's Casino du Lac Leamy, which is located near the Canadian parliament. He racked up the huge debts by borrowing money from his family in order to play the popular table game at high stakes. Early speculation was that the money was untraceable and therefore suspicious, leaving him perhaps open to being blackmailed.
Gerwal dispelled those rumors though, saying: "I want to make it clear, that every single personal loan made to me was by cheque. Everybody has been paid back, and every loan and repayment is transparent and traceable."
Nobody knew about the politician's gambling until he told his family about his gambling addiction on November 5th. He told Prime Minister Justin Trudeau later in the month. The MP for the Brampton East region had initially indicated that he planned to resign his position, but later reneged, stating that he was still considering his future.
In a video, Gerwal said, "I've decided that I will be leaving the Liberal caucus and taking a leave of absence to focus on my mental health and recovery," Grewal stated.
"I will be making a final decision about my political future before Parliament resumes in the new year."
Online Blackjack News is following this story and will follow up as we learn more. In the meantime, if you or someone you know is having difficulties associated with gambling addiction, we urge you to seek help. There are plenty of resources out there, and we have a page dedicated to helping you as well.
Next Article: Card Club Blackjack Could Die in California
Previous article: DraftKings Begins Offering Blackjack in New Jersey