DraftKings Offered Me a Blackjack Bonus. I won and Was Accused of Bonus Abuse.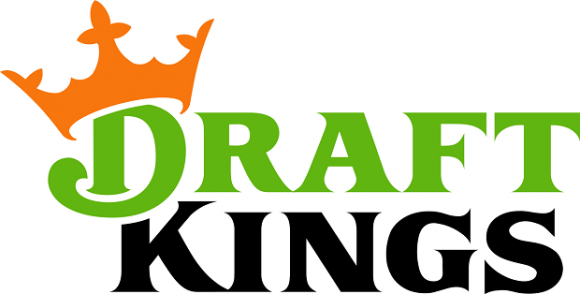 As you're aware, I love blackjack. I have been playing since I came of legal age to do so, and I jumped online as soon as I realized it was a thing. I also hail from Michigan, where we got regulated online blackjack earlier this year. When the industry launched, I took advantage of all of the bonuses I could, finding that blackjack at DraftKings was the best in the state.
After this slate of bonuses, I went dark. I'm not playing blackjack unless I get a good bonus or something free. I'm here to take money, not gamble my own. Having been quiet on the site I got an email from DraftKings, saying they wanted me back and were offering up a 20% match bonus (up to $100) with a 1x wagering requirement on any game. I'd hardly finished reading the terms when I clicked the link, claimed my bonus, and deposited $500 to claim the full $100. I proceeded to find the multi-hand blackjack game on the site and found that my bonus funds were completely segregated from the deposit money (a nice touch!).
Using a blackjack strategy chart, I proceeded to play perfect strategy on the game. The math said I'd come out with about $96-ish, and after playing $1 hands for a bit, I finished the 1x wagering requirement with a balance of $94.50 (plus the $500 I deposited). Seeing that these bonus funds were now merged with my deposited funds, I immediately went to withdraw my funds out to my PayPal account.
The next morning I got an email, which read: "We are following up on your recent withdrawal request.
"You recently made a large deposit and received a bonus. We see that you then proceeded to create a withdrawal with minimal or no playthrough. We have restricted your account until we gather some information from you.
"Please provide the reason for your withdrawal with minimal gameplay after you placed your deposit. Furthermore, we ask that you acknowledge that you understand that any further evidence of clear bonus abuse will result in permanent restrictions."
Say what? The terms and conditions didn't have anything in here about having to play anything above and beyond the 1x wagering requirement.
Curious, I wrote back to the casino with: "Hi,
"I withdrew the funds because I fully met the 1x play through. The terms stated 1x with no restrictions on games or bet sizes.
"I wasn't aware that is bonus abuse? Just for the record can you tell me what bonus abuse is so that I don't unintentionally do it?"
I was then given the response below: "Thank you for your response.
"Please keep in mind that the rule of thumb for promotions requiring a deposit is that you must play through the funds 1x before withdrawing your winnings. If a promotion requires further playthrough, it will be stated in terms of the promotion. This is why we encourage users to only deposit what they intend to play through. This means playing through your entire deposit and your bonus funds issued to your account.
"Moving forward, you cannot commit acts that fall under bonus abuse, including depositing only with the intention of playing through the bonus funds granted by the deposit. If the account is reviewed again due to similar behavior, your account may be subject to being banned and eligible to participate in DraftKings.
"In your response to this email, please acknowledge that you understand that any further evidence of clear bonus abuse will result in permanent restrictions.
"Once we hear back from you, we will proceed with your account! Let us know if you have any questions."
Knowing that my options were limited, I acknowledged to get my funds out of the casino.
Needless to say, there isn't any read definition of "bonus abuse" from the site. The casino itself can dictate what it considers to be abuse, and this is concerning. It certainly applies to casinos in unregulated markets, and it even apply in areas where casinos are held to tight regulation. These are things you should be aware of when you opt to play at any casino. Being potentially banned is a badge of honor, but I still like being able to go back and play there should I choose to.
What would you do?
Next Article: The Art of Holding Out
Previous article: Holland Casino to Offer Playtech Live Dealer Games