Leaked Internal Documents Reveal Upcoming Rule Changes at the Mirage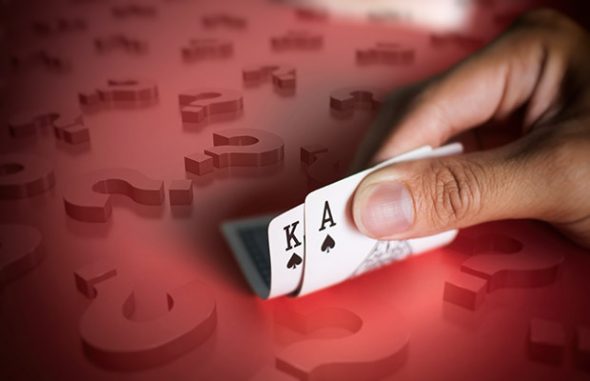 Generally speaking, casual Blackjack players don't spend much time fretting about the ins and outs of a specific table's rules.
For a recreational player, this makes sense!
After all, they aren't there to grind it out and make a profit – they're there to have a good time. It doesn't matter if 6:5 tables are taking over from the far superior 3:2 offerings, if triple zero Roulette tables are popping up left and right, or if blackjack conditions are plummeting overall. A casual player just wants to have fun, have a few drinks, and enjoy their night out on the town. If they lose a few (hundred, or thousand) dollars that night, what's the harm, really?
For more serious players, it's a different story altogether.
We know that a steady focus on adhering to fundamentally sound betting strategies is the only way to cut into the house edge.
Even more than that, though, we know that the only way to get the long term advantage over the house is to combine that bulletproof strategy with a commitment to getting the most out of incentive bonuses and loyalty programs…
… as well as only playing at tables where player-friendly rules are offered.
If recently leaked documents are to be believed, though, those will be hard to find at the Las Vegas Mirage (soon to be Hard Rock) Casino in the near future!
Leaked Internal Documents Reveal Upcoming Rule Changes at the Mirage
The Mirage has been in the news of late… often for the worst reasons. There's been hope, though, with the announcement of an ownership change to the Hard Rock brand.
Before it was routinely listed among the worst places to play in Las Vegas, the Mirage was known as the place to play Blackjack on the Strip. Perhaps fans could hope for a glorious return to the historic venue's better days?
Alas, with the appearance of these documents, those hopes seem dashed for good.
How bad is the damage? Let's dig into the information that's recently become available…. here is the leaked text in full:
The new layouts do not indicate hit or stand on soft 17

This was intentional, the game can be changed (6 deck vs 2 deck) seamlessly by changing only the VL [visual limit] sign.
All tables will have six spots (except Sports Book Pit)

I've changed TM [Table Manager] to felt the six spots currently on the tables
The min/max for side bets is printed on the layout under the pay table.

We know there are many different side bets coming with different min/max by bet and by pit
Printing the min/max on the layout will help to avoid any confusion for guests, dealers, and supervisors
High Limit Blackjack Double Deck

No surrender
No mid shoe entry
Hit soft 17
Split pairs one time for maximum of two hands
Split aces receive one card only
Rated players may wager three hands
Non rated players limited to wagering one hand and max wager of 10x posted minimum
High Limit Blackjack 6 Deck Shoe

Surrender offered
Stand all 17's
Split pairs three times for maximum of four hands (including aces)
Split aces receive one card only
Rated players may wager three hands
Non rated players limited to wagering one hand and max wager of 10x posted minimum
Main Floor Blackjack

Surrender offered
Hit soft 17
Split pairs three times for a maximum of four hands
Split aces receive one card only
Rated players may wager three hands
Non rated players limited to one hand and max wager 10x posted minimum
Major takeaways
So what can Blackjack aficionados glean from this information?
In short, the news is all bad.
Dealers will hit on soft 17 at all tables besides the High Limit 6 Deck offerings. The idea that dealers can change 'seamlessly' between hitting and standing on s17 is particularly insidious, as this is generally considered standard information provided to players before they sit down at a table.
The double deck tables, which are typically the most player-friendly ones at any casino, come with some decidedly unfriendly rules: no surrender, no mid-shoe entry, hit s17, pair splitting only a single time for a maximum of two hands, split aces receiving only one card…
… any of the above rules would give an experienced player pause. But all of them together?
Yeesh!
It's ugly stuff.
Lastly, to clarify the 'rated' vs 'non-rated' player element. Broadly speaking, a 'rated' player is one who is known to the casino, generally through the use of a loyalty card. A 'non-rated player' is any gambler the casino doesn't yet know… so the limiting of non-rated player bets is a move by the house to limit the size of wagers, when they don't know who is doing the wagering.
Like most of the above stipulations, the limits on non-rated player bets are a defensive maneuver designed to protect the house from liability by advantage players. While taking advantage of loyalty programs is generally advised for almost all players, it's also true that using a player card will allow the casino's algorithms to analyze your betting patterns, and determine if you are attempting to count cards.
In casino thinking, this counts as a kind of assault on the house – even though no rules are being broken – and they want to protect themselves. Hence limiting bet size to 10x the minimum for 'unknown' players.
Oh, and as if all of that weren't enough, let's not forget: all of these tables pay 6:5, not 3:2.
Paradise, it ain't!
The Bottom Line
At the end of the day, what does this really change for devotees of the game of 21?
The truth is, not much. Serious players who seek out the most player-friendly conditions available had already like determined that the Mirage / Hard Rock is not the place to play…
… yet, if you find yourself there for a non-Blackjack-related reason, even with such unfriendly rules as these, these tables still provide some of the best player odds anywhere on this gaming floor!
In short, gamblers who are on the Strip for fun would still do well to frequent the Blackjack tables, instead of, say, Keno or the Big Six wheel, both of which offer comparatively abysmal odds.
And there's nothing wrong with that! Gaming, after all, is meant to be fun.
Just don't expect to grind out an advantage anywhere near this lobby anytime soon!
Next Article: TVBet to Supply Live Dealer Blackjack to Golden Matrix
Previous article: Digitain Releases New Live Dealer Brand