LeBron James Spotted Playing Blackjack in Vegas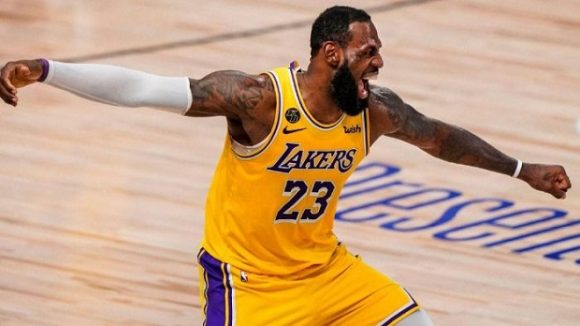 Basketball legend LeBron James has been celebrating his latest championship by playing blackjack in Las Vegas, smoking stogies and relaxing a bit in the meantime.
LeBron won his fourth title last week, having spent the past few months in a bubble in Orlando while the NBA season played out. He's obviously enjoying a bit of time outside the bubble, getting out to the casino floors and playing blackjack at what we reckon is probably high stakes.
King James was also spotted smoking some custom "23" cigars, which is the number jersey he wears for the LA Lakers. He was also spotted out in Sin City with LA Dodgers gear on, rooting for the team as they went to their third World Series in the last four years.
Las Vegas is struggling to rebound from extended closures related to Covid-19. Sin City recently reported their lowest gambling revenues since records began being tracked in 2003, and things aren't particularly looking up, as cases of the disease surge throughout the United States. Without a doubt, they'll likely take any money they can from an NBA player looking to splurge.
Next Article: DraftKings Launching Online Blackjack in Pennsylvania
Previous article: Evolution Working With William Hill in USA