Net Ent Live Blackjack Comes to Svenska Spel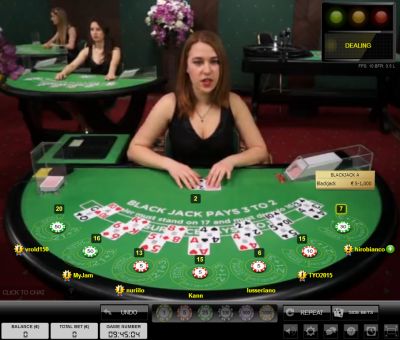 Swedish online casino Svenska Spel is adding NetEnt's live dealer games to their library, giving players more online blackjack games to test their luck with.
Under the terms of the agreement, all NetEnt Live games will be coming over to the site. You'll find Perfect Blackjack, Blitz Blackjack, and other live dealer games being provided. All NetEnt games are broadcast in high definition, letting players interact with dealers and experiencing games like they would at a land casino. The deal will also include backend tools to let Svenska Spel market their games to their client base.
"We are very happy to have NetEnt Live on-board and look forward to be offering their games to our players; we believe NetEnt´s existing and upcoming games have value to offer our players," said Svenska Spel's Jonas Nygren.
NetEnt Live director Andres Rengifo also commented, noting: "Launching with Svenska Spel Sport & Casino is a major step in the growth of our live casino business and I'm sure that their players will enjoy our games."
No timetable for the release of the games was known as of press time.
Next Article: Another Blackjack Player Busted for Helping Players Cheat
Previous article: NetEnt Adds Three New Blackjack Tables to Live Offering