Some Blackjack Dealers Worried About Re-Opening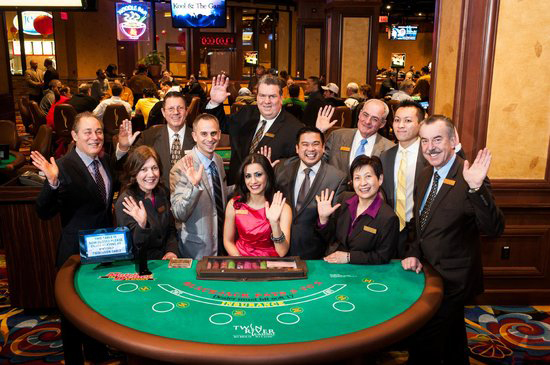 As casinos begin re-opening around the country, some blackjack dealers are concerned about going back to work, as they're at higher risk of catching Covid-19 due to their proximity to players.
Casinos in several states have begun the process of re-opening their doors to punters, albeit with restrictions in place to help keep social distancing in place. Many slots will be offline, and there will be forced open spots at different tables, as well as plastic barriers and masks required for punters. Still, these measures aren't enough for some dealers, who fear that they'll be putting their safety on the line to work.
Agua Caliente blackjack dealer Sandra Burdette is one of those dealers. She spoke to television station KESQ News 3 to express her concerns, stating that she showed up to work with a face shield and mask, but was sent home by her manager who said that the shield wasn't allowed. The casino is also saying that if employees refuse to return to work despite not feeling safe, they're abandoning their jobs and will lose the rights to benefits.
For Burdette, she said that her casino isn't enforcing social distancing, noting: "The first seat on a blackjack game isn't even two feet – you're face to face."
It appears that Burdette is going to not return to work until she feels safe, and there are certainly other dealers that are highly concerned about their safety.
Are you a dealer concerned about returning to work? If so, let us know your thoughts below.
Next Article: Michael Jordan Would Crash Teammates' Blackjack Games
Previous article: Evolution Re-Opens Tables at Georgia Studio