Michael Jordan Would Crash Teammates' Blackjack Games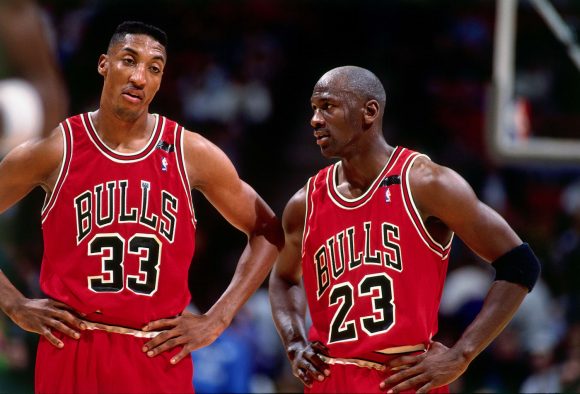 Legendary basketball player Michael Jordan is also a legndary gambler, and there's speculation that betting led to him retiring the first time to avoid being banned from the NBA. MJ has been getting a heavy look recently with the ESPN docuseries 'The Last Dance', and there's some stories about how Jordan would crash dollar blackjack games being held by his teammates.
The series saw an interview with Will Perdue, who said that him and his teammates would play blackjack games for a dollar a hand on the team's plane. Jordan and the other stars would play in the back for much higher stakes, and one time Jordan asked if he could play.
Recalling the incident in the series Perdue said, "Scottie, Michael, Ron Harper. These guys would play cards in the back of the plane for major money. I'm talking about thousands of dollars. And me, John Paxson, B.J. Armstrong, we would play blackjack in the front of the plane for a dollar a hand. He knows that we would never play with him in the back because it was just too much money. But he would come up to the front and he's like, 'What are you guys doing? You mind if I play?' I remember John Paxson looking at him and going, 'Why in the hell do you wanna play with us? We're playing for a dollar a hand.' And I remember he looked at him and said, 'Because I want to be able to say I got your money in my pocket.'"
Jordan is legendary in the amount of trash talking he did to opponents and even teammates, and it appears his competitive drive continued to other aspects of his life. Without a doubt, this edge led to his success, and it appears that it will lead to many more stories coming out down the line.
Next Article: Evolution Gaming Launches 'Power Blackjack' Game
Previous article: Some Blackjack Dealers Worried About Re-Opening