Viejas Casino Has Record Breaking Blackjack Table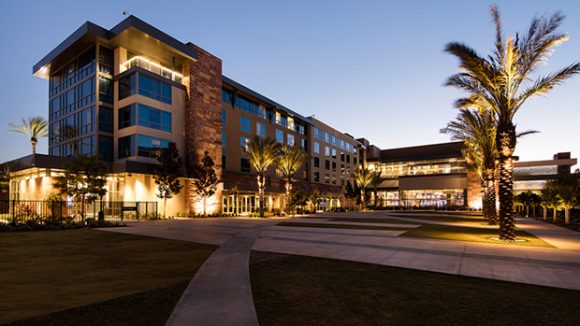 In an oldie but a goodie, we've been reminded of a crazy record-setting stunt that Viejas Casino in California pulled off, setting the record for the largest blackjack table.
The move came in 2012 and saw Viejas Casino setting out a felt table that measured 36 feet by 60 feet, about 10 times the normal size of the standard table you'd see at a casino. The table came complete with giant chips and cards, which we imagine was insanely hard to shuffle. Players were able to line up to play the game, and while we doubt any whales were on-hand to test their luck, it is unique to see a table that could serve an ACTUAL whale!
Representatives from the Guinness World Records were on hand to verify the record at the time, and they've done so, giving Viejas an impressive marketing claim.
Viejas Casino & Resort opened in 1991 and now offers 35 table games (including blackjack) as well as 2,000 gaming machines. Those looking to relax will find a four-star resort, complete with restaurants, spas, and more.
Next Article: UK Mother Battles JackpotJoy Over Blackjack Winnings
Previous article: BetConstruct Adds Vivo Live Dealer Games