Beware of Sites Offering Blackjack Betting Systems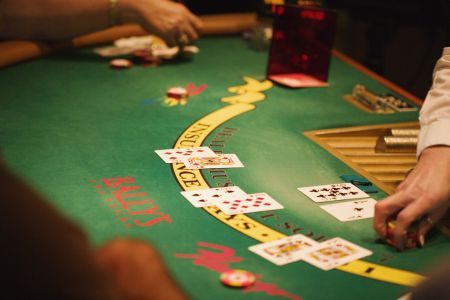 While looking through my news sources for information related to blackjack news, I ended up making a shocking discovery. Apparently, there are online gaming sites out there telling players that there are betting systems available for blackjack, and they're not dispelling them as frauds.
I noticed the article on the usually reliable Poker Fuse, which provides information related to the poker and betting industry. The offending article details the Martingale betting system for blackjack. In the article, the method of using the system is explained, but not debunked. This is a major concern, as it could lead to players thinking there's a betting system that could cause you to win at blackjack.
Anybody reading this article needs to know that there is no blackjack betting system that will work against the house. The game is designed in a way that the odds favor the house, and in the long run the house will always win.
A Bad System
The Martingale system involves players doubling losing bets, thereby mitigating the losses that they take in a game. This would mean a $5 lost hand would see you playing the next hand at $10 with the hopes you'd win. You'd then revert back to a $5 bet for the next hand. The problem with the system is that multiple losing hands in a row are a possibility, and you'll end up burning through your bankroll. Players almost always have a smaller bankroll than the house, and you'll end up losing all of your money. Any betting system is a bad betting system in our eyes.
Needless to say, this information is mathematically incorrect and can be debunked easily.
We urge anybody reading about learning to play blackjack to avoid sites that are pushing betting systems. They never work. With blackjack, your best bet is to learn basic strategy and lower the house edge. If you become proficient enough you can try to count cards, but this isn't a surefire win, either.
Source: Pokerfuse

Related News
Next Article: OneTouch.io Launches Perfect Pairs Blackjack
Previous article: Seminoles and Florida Settle Blackjack Dispute