Blue Chip Casino to Offer "Blazin' Blackjack Tournaments"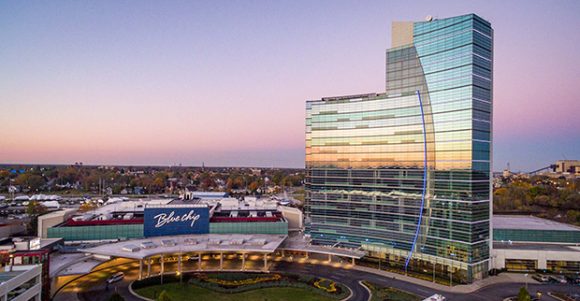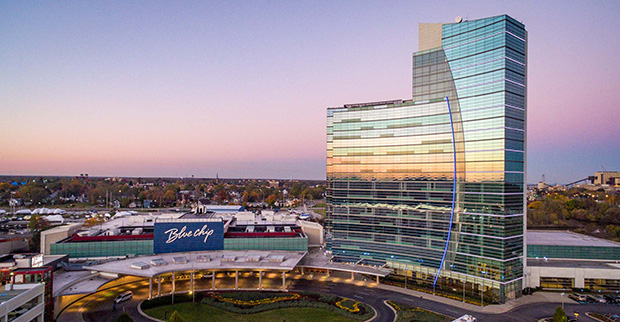 The Blue Chip Casino, Hotel, & Spa in Michigan City, Indiana announced that they're launching "Blazin' Blackjack tournaments" for the month of August, which will provide a chance to win large cash prizes.
The tournaments will run every Wednesday in August, (the 7th, 14th, 21st, and 28th) beginning at 6 pm and will be offered at Pit 4 on the main floor, which is located near the poker room. The tournaments will have a $25 buy-in, with all of the entry money going toward prize money. This will be padded by Blue Chip, who will be kicking in $1,000 into the prize pool in an effort to make the tournament more lucrative.
The tables will have six-deck shoes, with seven players seated at four tables. Rounds will run 14 hands, and the players with the most in the bank at the table will advance. The final tables will have two players who prevailed in the preliminary rounds, as well as one wild card contestant selected at random. 50% of prize money will go to the winner, with second place getting 30%, and third place getting 20%.
Speaking about the tournament, Blue Chip Assistant GM Bret Cox said, "We wanted to do something for our table games players. The tournaments are something that can attract attention from players in the Region. If the response is there, we will consider continuing them."
The Blue Chip Casino, Hotel, & Spa first opened its doors in 1997 and offers 42 gaming tables to patrons, as well as slot machines and other gaming machines. It has been lauded for its amenities, as well as five restaurants on-site to satiate your hunger after long blackjack sessions.
Next Article: Blackjack Dealer Accused of Overpaying Players Avoids Jail
Previous article: Massachusetts Claims Encore's Blackjack is Legal