Dana White Awarded Blackjack Championship Belt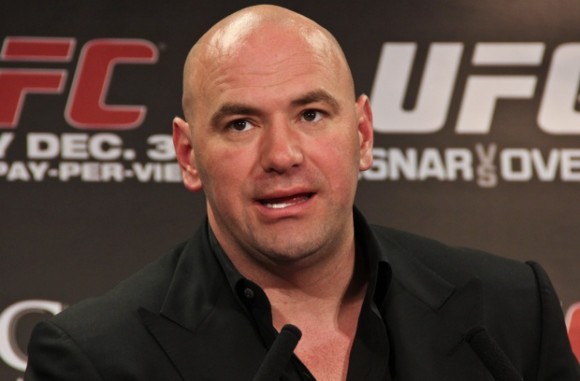 UFC President Dana White was awarded with a "Blackjack championship belt" by the Palms Casino Resort after the casino banned him for winning $2 million during a serious hot streak.
White was kicked out of the casino in May when he ended up winning more than $2 million over a 3 month period. He was initially playing the game for $25,000 per hand, which was eventually reduced to $5,000 per hand in an effort to minimize the damage that the MMA executive was incurring on the casino.
The casino was a good sport about cutting off White however, awarding him with a gold championship belt that was inscribed with the term "Palms Undisputed Blackjack Champion: Dana White".
White took to Instagram to post pictures and to comment, saying: "Thanks to the Palms Casino for my Championship Blackjack belt. Thanks to President Todd Greenberg and all the staff. It was fun whoopin ur ass."
White has had a troubled past with the Palms Casino Resort in the past related to his blackjack playing. Two years ago the casino cut his credit line and White vowed not to bring any UFC events to the resort. Things seem to have mellowed a bit between the two, but it now appears that White won't be returning to play blackjack anytime soon.

Related News
Next Article: Playstudios Releases MyVegas Blackjack Mobile Game
Previous article: Ben Affleck Admits to Card Counting