UFC Fighter Confronts Dana White at Blackjack Table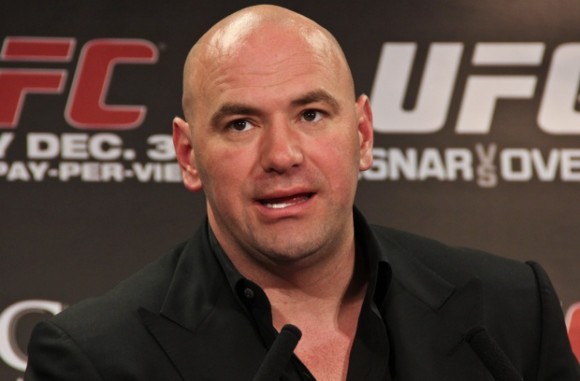 UFC President Dana White had his blackjack game in Las Vegas interrupted by fighter Colby Covington, who wanted to know why he's not fighting for a title.
Covington posted the exchange to his Instagram, where he stalked through the Palms Casino looking for White, finding him seated with others. He then asked the UFC executive why he wasn't fighting for a title during UFC 235, and White had some words for him before the camera was turned off.
Covington was the former Interim Welterweight Champion in the UFC, but had his title stripped after he had to turn down a fight due to nasal surgery. Needless to say, Covington wants his shot, and he was denied that after he was bumped from a fight during UFC 235 in favor of fighter Kamaru Usman.
The exchange can be seen below.
Here is Colby Covington looking for (and finding!) Dana White, who was gambling at the Palms, to confront him about why he is not fighting for the title at #UFC235 this weekend. pic.twitter.com/ej98P2hvXz

— Matthew Wells (@MrMWellsArt) March 1, 2019
Dana White is a notorious blackjack player, often visiting tables for hours on end at high roller stakes. He's been known to win millions, and at one point was awarded a blackjack championship belt for taking home $2 million in winnings from the Palms.
Next Article: World Game Protection Conference Shows Off Blackjack Protection Tools
Previous article: Seminoles Paying Big to Florida for Blackjack Rights