Edgeless Casino Launches New Blackjack Game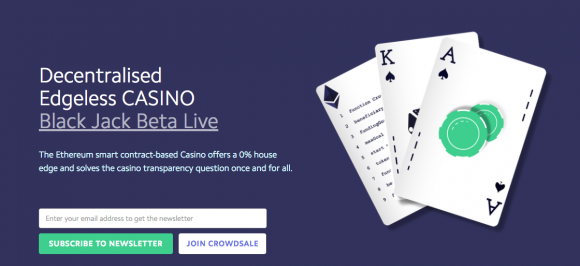 Blockchain internet betting site Edgeless Casino has announced the launch of a beta version of Blackjack, which will be the first game released when the casino launches this fall. The game will offer a traditional blackjack game, but without any house edge.
Edgeless hasn't gone out of their way to provide details on how the game will be modified to cut out any of the house edge but the site is pushing a fully transparent business model based on Ethereum smart contracts. The casino will use cryptocurrencies, and will offer a bit of choice to punters in terms of banking.
Speaking about the release Edgeless Casino co-founder Tomas Draksas said,"Typically the transparency mechanism for online casinos are inside their servers meaning they can easily influence every variable without being noticed – and they frequently do! At Edgeless a tamper-proof smart contract will connect the casino's server to the blockchain – this will reveal the inner workings of our games for everyone to verify."
Edgeless is going through a crowdfunding period right now, and expects to launch their operation this fall should they get the funds needed.
Online Blackjack will update this story as we learn more.

Related News
Next Article: Juicy Stakes Offering 5% Cash Bonus on Blackjack wins
Previous article: Montana May Legalize Blackjack Tables