Harrah's Valley River Bonus Spin Jackpot Goes Over $400,000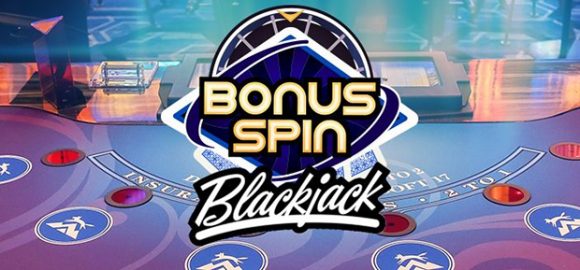 An announcement from the Harrah's Valley River Casino in Murphy, North Carolina today revealed that the group's Bonus Spin Blackjack Progressive has eclipsed $400,000 in value.
The jackpot is a side bet for a traditional blackjack game and allows players to spin a virtual wheel if they are dealt a blackjack. The wheel then spins and awards a cash prize based on the result. There is one wheel space that awards the progressive jackpot, and it grows with every spin of the reels. Needless to say, the prize is very difficult to obtain.
The Bonus Blackjack game is offered at several casinos across the United States, and it has some interesting rules. Players who get an Ace in their first two cards are paid out even money, and the wheel does add extra value to the bet. Players can lose the side bet if they aren't dealt an Ace in their first two cards.
We'll be sure to post about the player who hits the win as soon as we learn about the big prize being cracked.
Next Article: Another Blackjack Dealer Busted for Cheating
Previous article: Yggdrasil Launches Blackjack/Slots Hybrid Jackpot