Player Hits $149,000 Blackjack Jackpot at Strat Casino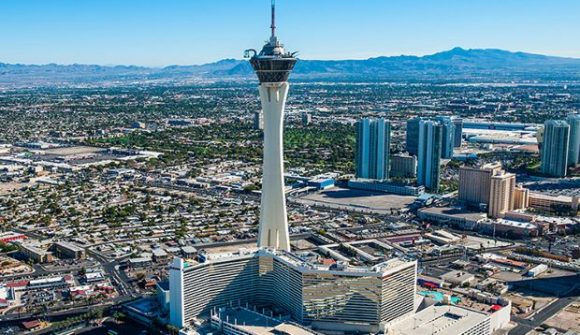 Last week a punter at the STRAT Hotel, Casino, and Skypod took home a huge blackjack jackpot win on a single hand, taking home $149,003 in the process.
The gambler was from out of state visiting Sin City, and took home the prize after earning a blackjack on two split aces. The big prize saw $116 in initial wins, $39,124 on a $1 bonus jackpot, and $109,879 on a $5 bonus jackpot.
The STRAT used to be known as the Stratosphere Casino, and is known for its large tower, which features a number of rides and experiences for players. The casino itself has 750 slots and 44 gambling tables, which include multiple blackjack games.
No comment on the win was available from anyone at the casino as of press time.
Next Article: FedEx CEO Staved Off Bankruptcy With Blackjack Winnings
Previous article: Blackjack Has Returned to Seneca's Casinos