Rhode Island Blackjack Tournament Raises $60,000 for Charity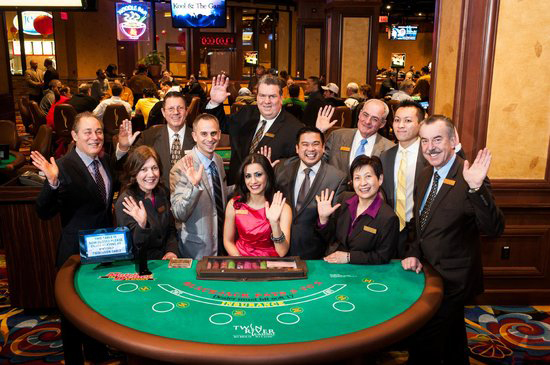 The Twin River Casino in Lincoln, Rhode Island did some good last week when they held the sixth annual Twin River Casino Holiday Blackjack Tournament, raising $60,000 for charity.
The tournament saw 36 people participate in the tournament, which guaranteed each player at least $1,000, with the winner getting $10,000. All of the proceeds were being donated to charities of the respective player's choosing.
The winner of the tournament was Paul DeRouche, who donated his prize to Crossroads Rhode Island. Second place went to Frank Carpano, who donated his $7,500 in winnings to Adoption Rhode Island. Third place went to State Senator Erin Lynch, who donated $5,000 to the Special Olympics of Rhode Island. Fourth place went to John Howell, with his $3,500 prize going to the Rhode Island Academic Decathlon.
The event is a big draw for business executives, politicians, and local celebrities in Rhode Island, who see it as a way to get some publicity while also donating funds to a worthy cause. The tournament is held annually at the Lincoln casino, which opened in 2007 and serves as one of two land casinos in the smallest state in the country. There are 97 table games on-site, with blackjack and several variants available for punters who want to test their luck.

Related News
Next Article: NetEnt and Ninja Casino Launch Live Dealer Site
Previous article: Red Rake Gaming Releases Blackjack Titles