Supreme Court Nominee Grilled Over Blackjack Play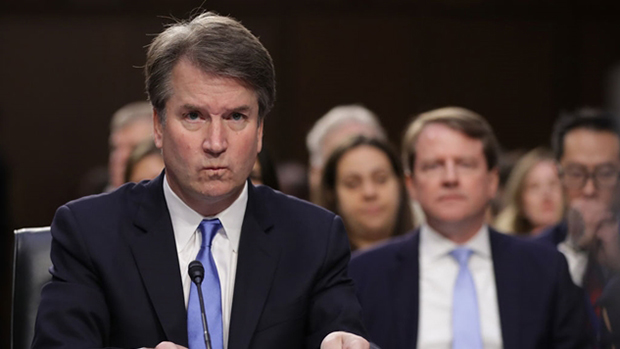 This week President Donald Trump's pick for the Supreme Court Brett Kavanaugh was questioned by Congress in relation to his potential gambling, including wagers associated with blackjack.
During his questioning by Rhode Island Senator Sheldon Whitehouse, he was asked: "Do you play in a regular or periodic poker game? If yes, please list the dates, participants, location/venue, and amounts won/lost." In response, Kavanaugh said, "Like many Americans, I have occasionally played poker or other games with friends and colleagues. I do not document the details of those casual games."
Continuing his questioning, Whitehouse asked, "Since 2000, have you participated in any form of gambling or game of chance or skill with monetary stakes, including but not limited to poker, dice, golf, sports betting, blackjack, and craps? If yes, please list the dates, participants, location/venue, and amounts won/lost? Have you ever sought treatment for a gambling addiction?"
Kavanaugh said that he has not accrued any gambling debt, and that he has not sought treatment for addiction, but did did admit to playing blackjack in the past. "I recall occasionally visiting casinos in New Jersey when I was in school or in my 20s. I recall I played low-stakes blackjack. I have not accrued gambling debt," he said.
The nominee is being subjected to intense scrutiny, as his filling of the vacant seat left by Anthony Kennedy would give the court a conservative majority, potentially for the next generation. Kavanaugh is expected to have his questioning completed shortly, with a vote by the Senate likely to happen sometime before the end of the year. While many of the questions are mundane, it is at least interesting to hear the nominee's take on gambling, especially his past with games of chance and skill.
Source: Calvin Ayre

Related News
Next Article: NetEnt to Bring Their Blackjack Games to Pennsylvania
Previous article: Oriental Game to Offer Habanero Products