Treasure Island Spreads Best Las Vegas Strip Blackjack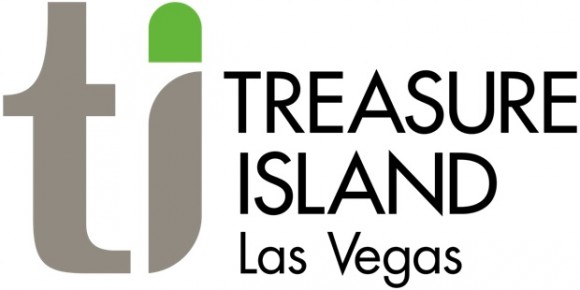 The blackjack conditions on the Las Vegas Strip have deteriorated substantially on the Las Vegas Strip in the past few years. MGM Resorts, once home to the best low limit blackjack in Las Vegas, converted nearly all of its tables under $25 to a 6-5 payout on a natural. Caesars Entertainment properties have long spread 6-5 games, although most casinos offer at least a couple of low limit 3-2 games. Venetian and Palazzo require a $50 minimum bet for a 3-2 game, while Wynn requires $25 at all but a tiny sliver of its 3-2 blackjack tables.
Treasure Island is the lone holdout when it comes to good low limit blackjack. Blackjack players at Treasure Island will find games starting at $10 that pay 3-2 on blackjack. This includes the six-deck shoes and double deck games. The shoe blackjack has good rules that go beyond the 3-2 payout that has disappeared at so many Las Vegas Strip casinos. Players can double down after splitting, surrender and re-split aces. This was a staple at MGM Resorts casinos five years ago. Now, it only exists in high limit rooms at MGM properties. The double deck game at Treasure Island allows double down after splitting.
Players that are willing to move up to $25 tables will find even better rules. In addition to the 3-2 blackjack payout, surrender, and re-split aces, the dealer also stands on all 17s in high limit. The double deck blackjack game also stands on all 17s while also permitting double down after splitting.
It often takes a $50 or $100 bet to find these high limit rules at MGM Resorts casinos. The high limit Caesars Entertainment shoe games do not allow re-split aces. There are no stand on 17 double deck games at any Caesars Entertainment property.
There are only four locals casinos that spread any stand on 17 blackjack games. All are in high limit. Red Rock and Green Valley Ranch offer six-deck shoes with the same rules as Treasure Island. Red Rock has a $100 minimum for this game, while Green Valley Ranch requires a $50 bet. M Resort also offers the shoe game with a $100 minimum. M Resort also spreads a double deck that stands on 17 and allows re-split aces for $100, which is the best high limit game in Las Vegas. Rio offers a $100 minimum shoe that allows double down after splitting and surrender, but not re-split aces. These limits are all higher than Treasure Island. Only M Resort offers better rules.
Blackjack rules become less and less player friendly every year. Players should consider giving Treasure Island action to support the good rules. It is the last casino on the Las Vegas Strip that does not spread any 6-5 games at double deck or shoe blackjack games.
Treasure Island does offer 6-5 single deck blackjack. It is one of the last Las Vegas Strip casinos with this game as most competitors have replaced 6-5 single deck with eight-deck games that short-pay players. There is no reason to spread single deck with a 6-5 payout on a natural if players are willing to play the game with eight decks.

Related News
Next Article: The Demise of MGM Resorts Blackjack Conditions
Previous article: MarathonBet Adds Evolution Live Blackjack