New Blackjack Game "Free Bet" Emerges in California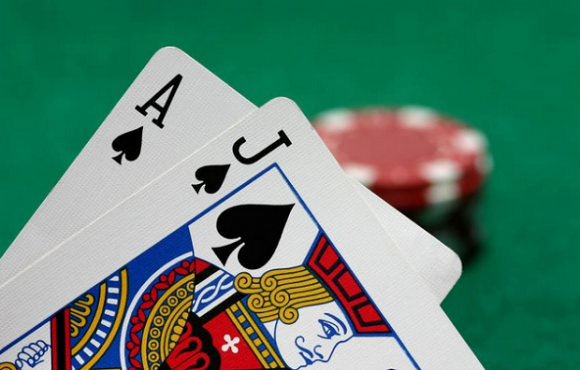 A new blackjack game is making the rounds in northern Californian casinos, as the player friendly "Free Bet" is becoming popular.
Free Bet is a blackjack variant that looks and feels like the classic casino game, albeit with a few twists. Players who receive identical cards (save for 10's and 4's) are given a big chip that represents a free bet, in lieu of being given the opportunity to double down on the hand. If the player ends up winning the game, the big chip pays out 1:1 on the original bet amount in addition to the amount wagered.
Of course, a casino game always has to give the house an edge, and in this case the dealer gets a break, as 22 does not represent a losing hand for the dealer. Instead, dealers who score a 22 will result in an automatic push to all players at the table, netting a small advantage to the casino.
Free Bet was invented by Geoff Hall, who is famous for inventing the classic blackjack variation game "Blackjack Switch". The game is currently available for play at Cache Creek Casino and Granton Resort and Casino.

Related News
Next Article: Venetian, Palazzo Casinos Cut Blackjack Payout to 6/5
Previous article: Bodog Releases New Live Dealer Game "Zone Blackjack"