WinADay Casino Releases 'Slot 21', a Blackjack Slot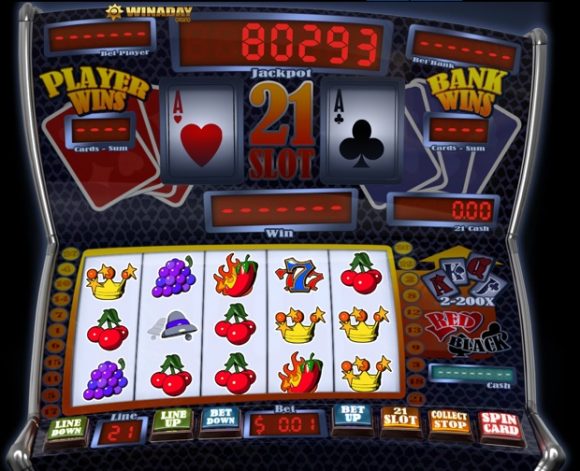 It's been a slow couple of weeks to start off the new year in regard to blackjack news, so we thought we'd talk about internet betting site WinADay Casino, who just launched a new slot machine that mixes in a hand of blackjack as a bonus round.
Slot 21 is a 5 reel video slot that manages to pack in a series of different classic slot symbols for players. The game plays basically, at least until you get to the bonus round, which features a blackjack style game where players can attempt to boost their bankrolls.
While this isn't the normal cup of tea for most blackjack players, it does allow something a bit different if you come across it. The game has a gamble feature that ends up offering players the chance to win up to 200x the wagered amount, and there's also a blackjack hand that can be set off once you collect all four of the card symbols in the furthest right reel in the game.
WinADay Casino is an online betting site that caters to players throughout the world including the United States. The casino has a good reputation among players, and is known for putting out speedy payouts of winnings. The games are all proprietary to the casino, and the site mainly specializes in offering players slot machines and video poker titles.

Related News
Next Article: Wizard of Odds Releases Online Blackjack Study
Previous article: PPA Director Urges Washington State to Legalize Online Gaming