$145,583 Triple Sevens Blackjack Jackpot Won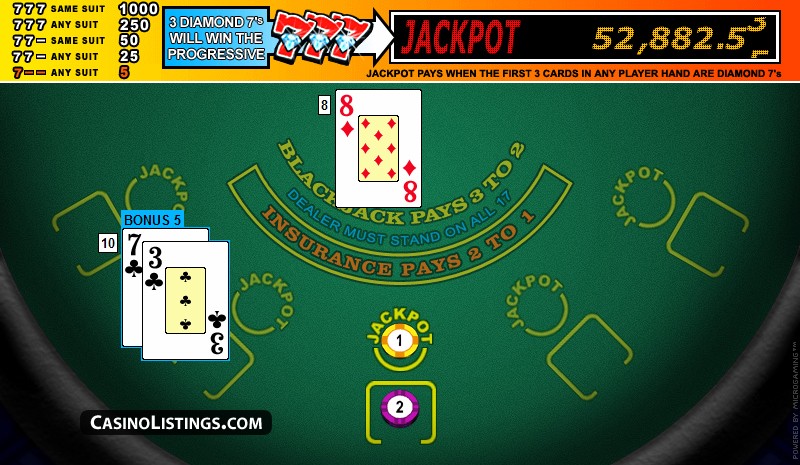 On Wednesday a punter playing the Microgaming Blackjack game Triple Sevens Blackjack won the game's progressive jackpot, taking home a huge $145,583 cash prize.
We're awaiting details on the big win, but we can confirm that the prize was won, as our sister site Casino Listing's jackpot tracker picked up the win. The prize pays out $73,962, and this win is the largest ever for the prize. The previous high win was $123,451, which was hit in August of 2016. The jackpot is hit roughly once a year, owing to the large prize.
The jackpot is a sidebet to the standard blackjack game, where players attempt to get a three diamond 7 blackjack. The sidebet has a hefty house edge of 37.94%, but that edge does shrink by 3.45% for every $10,000 accumulated on the jackpot past the seed amount. Once the prize hits $109,862 the break even point is hit and a positive expectation for the bet rests with the player.
We'll be updating this story as we learn more about this win.
Source: Casino Listings Triple Sevens Blackjack Jackpot Tracker

Related News
Next Article: Evolution Gaming's Live Blackjack Coming to Svenska Spel
Previous article: Intertops Throws in Blackjack Boost for Independence Day