Man Wins $1 Million Blackjack Jackpot at Caesars Windsor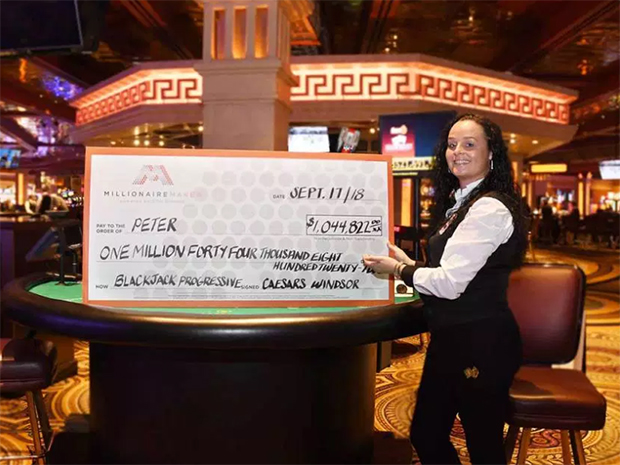 This week a man from Leamington, Ontario won a whopping $1,044,822 while playing blackjack at Caesars Windsor.
The man, who's name is Peter, won the progressive jackpot while playing blackjack with a progressive side bet. That side bet saw Peter putting down a $5 side wager in Blackjack Progressive, which sees the punter making a poker hand based on the player's two hands and the dealer's face-up card. If a player gets a Royal Flush with Diamonds, they win the jackpot.
This ended up being the case for Peter, as he was dealt the Royal Flush at 8:07pm on Monday evening. The dealer for the game was Michelle Jubenville, who said, "We both couldn't believe it. It feels wonderful to be a part of changing ,someone's life … It's unforgettable."
In a press release Caesars Windsor said, "Caesars Windsor is thrilled to celebrate this life-changing million-dollar jackpot. We are proud to include (Peter) in our property's winning tradition."
Peter didn't issue any comment, although it'd be interesting to know what he plans to do with his newfound fortune.

Related News
Next Article: NetEnt Blackjack Games Live in British Columbia
Previous article: NetEnt to Bring Their Blackjack Games to Pennsylvania