Florida Man Wins $1 Million Blackjack Jackpot at Paris Las Vegas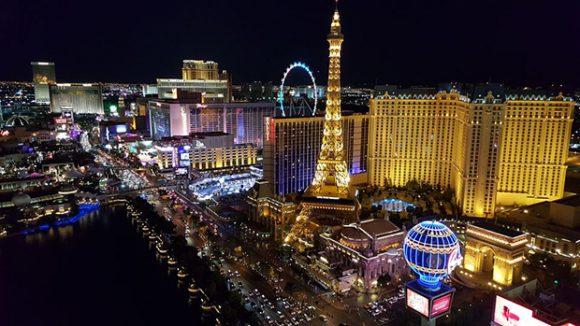 Last week a Florida man playing Blazing 7's Blackjack at the Paris Resort Casino in Las Vegas took home a $1,013,733.71 prize when he hit the game's progressive jackpot.
Elhara Shai of Miami, Florida hit the seven-figure prize while he was on a family vacation. He went to the tables of the French themed casino and began playing the card game, which is trademarked by Bally. After three hours, he ended up getting lucky, as three seven of diamonds cards were dealt to him, giving him the Blazing 7's Jackpot.
The game is a side bet and is offered at casinos around the world. The game has proven popular with punters in the years since it launched, and Shai is no doubt one of the game's biggest fans.
With his winnings, Shai says that he plans to open a dog shelter and buy a house.
The Paris Resort Casino is based on the Las Vegas Strip and opened its doors 19 years ago. The gaming floor is made to look like a Parisian street, and includes a sky ceiling. The casino has 170 tables and 2,400 gaming machines, as well as a 1:2 scale replica of the Eiffel Tower.

Related News
Next Article: NetEnt Live Dealer Blackjack Live in Denmark
Previous article: Intertops Releases Blackjack Booster Promotion