Triple Win 20 Debuts in Deadwood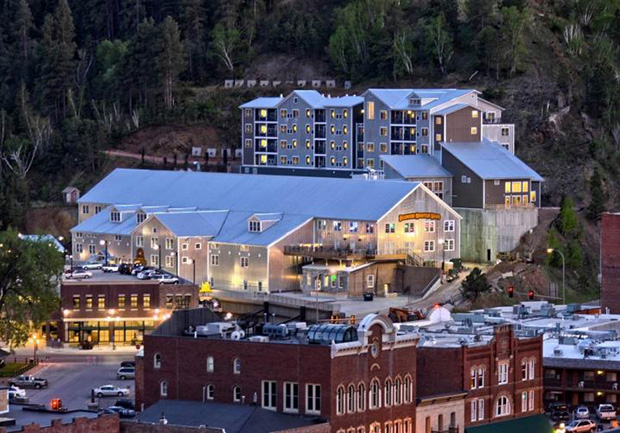 A new version of blackjack debuted this week in Deadwood, South Dakota, as Triple Win 20 debuted at the Deadwood Mountain Grand Hotel.
Triple Win 20 was developed by former casino manager Terry Houk, who has previous experience running casinos in Deadwood and Colorado. The game is a blackjack variant that has the following rules:
Six-decks
No insurance offered
Cards dealt face down. Dealer has one card shown
Player or dealer wins if they have an Ace with the first card, or a 20 with the two cards dealt
Winning hands are turned face up immediately
Dealer hits to 16
Any hands resulting in a number higher than 20 are bust. This includes 21.
Any hand can be a push if card values are the same.
Payouts for the game are as follows:
1 card Ace- 1:1
2 card 20- 1:1
2 card 20 (suited Kings)- 3:2
2 card 20 (suited Queens)- 3:2
2 card 20 (suited Jacks)- 3:2
Beat dealer's total without busting- 1:1
Commenting on the game's launch Deadwood Gaming Association Executive Director Mike Rodman said, "We do bring in new varieties of table games whenever they are available and we're really excited that we have a new table game variation that was developed by a local Deadwood casino operator."
Triple Win 20 will be offered in other Deadwood casinos this summer, and will eventually expand to Oklahoma, Colorado, and New Mexico.

Related News
Next Article: Codeta Launches Skill Score Feature
Previous article: Costa Rica Getting New Land Casinos