$123,451 Triple Sevens Blackjack Jackpot Won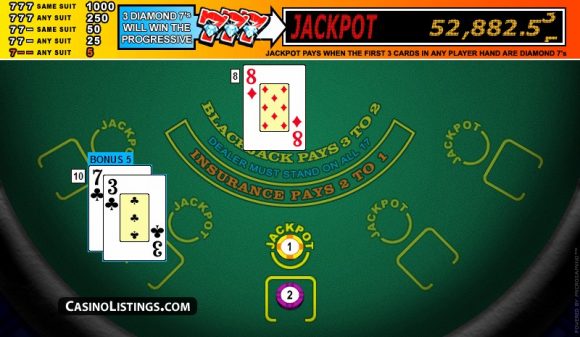 Late yesterday a punter playing the Microgaming blackjack game won the game's progressive jackpot for a large $123,451 cash prize.
The jackpot win is the seventh for the game since we began tracking it in December 2009, and is the second-largest win in the jackpot's history. The only win larger than this current one came back in July 2010 when a punter won $244,463.
The jackpot has a 1 in 289,562 chance to be won, and is won when players place a $1 side bet on the game and are dealt three diamond 7s in the same hand. The jackpot pays out $63,730 on average every 49 weeks, and the break-even point for the prize is $109,862. The RTP value for the game sat at 72.3% as of press time.
We don't have any other details on the win, but will update this story as we learn more.

Related News
Next Article: Latest Casino Bonuses Interviews Ken Smith
Previous article: CoinGaming.io to Launch OneTouch Blackjack Product