Latest Casino Bonuses Interviews Ken Smith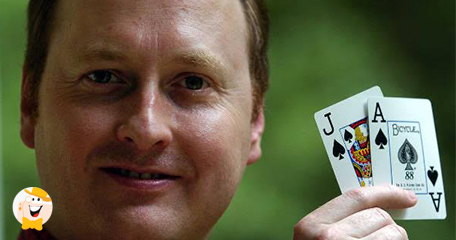 Internet casino site Latest Casino Bonuses has conducted an interview with Ken Smith of Blackjackinfo.com, a blackjack expert that has also written books on the subject.
In the interview, Ken discusses his personal background, and how he ended up analyzing blackjack and running his site. The interview was conducted by Mike Shackleford, who is known in the gambling industry as The Wizard of Odds, and sees the expert providing information on how to get invited to blackjack tournaments and more.
Interesting tidbits from the interview include Ken stating that his real interest in blackjack came in 1990 after Mississippi lawmakers passed a law to open casinos in the state. From there, Ken got heavy into the game, studying it and reading a series of books on the topic. Today, he stands out as being one of the more analytical minds studying blackjack, and he has met a lot of success, having been on the World Series of Blackjack and taking first place on the pilot episode of the Ultimate Blackjack Tour.
A big sector in the interview is the area of tournaments, wherein the two professionals discuss how the events have changed over the years. Ken says that blackjack tournaments have gotten much harder to gain entry into over the years, but notes that there are some tips available to help get your foot in the door. These tips include getting a host at a casino, staying one day to play big instead of spreading multiple days and playing less, and making sure to inquire to your rating after you're done playing at a table.
Ken also goes on to say how he sold his website recently, and is working on going toward the next phase of his life, which is a disappointment to all of those who enjoyed the knowledge he brought to the game. To celebrate his achievements, Ken is planning on visiting Australia next month, and then will travel to Rome. His eventual plan is to live in the spots he visits for a short time.
Those interested in reading the full review can do so here.

Related News
Next Article: TempoBet Adds Evolution Live Blackjack
Previous article: $123,451 Triple Sevens Blackjack Jackpot Won