Best Blackjack Sites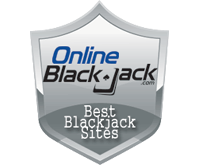 As a new blackjack site, I wanted to acknowledge current blackjack sites that have established themselves as the best sources of information for blackjack advantage players as well as enthusiasts.
I plan to try to get interviews from the owners of the sites to get a bit more background but I just wanted to give a short synopsis as well as can't miss content for each site.
Best Informative Blackjack Sites
Wizard of Odds (wizardofodds.com) – The Wizard of Odds is run by Michael Shackleford, a professional actuary and casino game analyst.  His site is one of the most well respected online casino sites and offers great information about each game, breaking down house edge, strategy and how rule changes influence the house edge.  This site is extremely well organized and easy to navigate, featuring categories such as the interactive "Ask the wizard," which details over 20 games plus general topics.  Wizard of Odds also offers need-to-know basics for beginning online gamblers.
Can't Miss Content: Ask The Wizard, Blackjack
OnlineBlackjack.com Interview with Michael Shackleford from WizardOfOdds.com.
Blackjack Info (blackjackinfo.com) – The site is run by Ken Smith and is one of the leading informational blackjack sites. It has a very popular blackjack forum with over 6,000 members and over 150,000 posts!  The site's Blackjack School educates players about the game in 24 lessons, with step by step instruction about rules and strategy.  BlackjackInfo.com is translated in English, French and Italian!
Can't Miss Content: Blackjack Info Forum,  Blackjack Strategy Trainer
OnlineBlackjack.com Interview with Ken Smith from BlackjackInfo.com.
Qfit (qfit.com) – This site offers blackjack software that is considered by most experts to be the best blackjack practice software for card counters. The most popular software is Casino Vérité, which trains players in card counting techniques and offers a realistic game for players to practice with. It also offers blackjack simulators and shuffle tracking software.
Can't Miss Content: Blackjack Software
OnlineBlackjack.com Interview with Norm from Qfit.com
BJ21 (bj21.com) – Bj21 is run by Stanford Wong and is home to one of the largest communities of advantage players found online.  Paid membership to the green chip message boards gives players the opportunity to discuss strategies with over 1,200 members. Stanford Wong also publishes blackjack books with his publishing company Pi Yee Press.  Wong's book Professional Blackjack is full of card counting advice to help players gain an advantage over the casino.
Can't Miss Content:  Green Chip Membership, Blackjack School, Card Counting 101
OnlineBlackjack.com Interview with Stanford Wong from BJ21.com

Related News
Next Article: Michael Shackleford WizardOfOdds.com Interview