Wizard of Odds Interviews Blackjack Legend Stanford Wong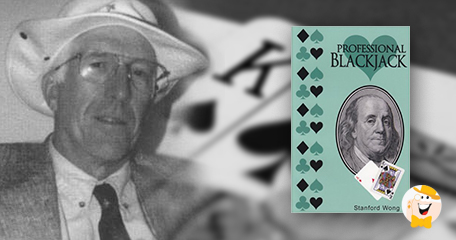 Last week the Wizard of Odds conducted an interview with blackjack legend Stanford Wong, who wrote the legendary blackjack strategy book 'Professional Blackjack', which debuted in 1975.
The interview has been posted to Latest Casino Bonuses, and features a deep conversation relating to how Wong got into analyzing blackjack, and covers his forays into tournaments, sportsbetting, and his controversial stance on craps. Throughout the interview it is quite apparent that the Wizard has a strong affinity for Wong, who he considers to be one of his heroes.
According to Wong, he got into blackjack because he wanted to make money, rather than a love of the game. He also talks about how when he began organizing his thoughts for Professional Blackjack, that there was no community around to bounce ideas off of, and he ended up meeting other like-minded people by running into them at the casino.
One point of contention between the two appears to be Wong's claim that the game of craps can be twisted to give players an advantage over the house. The Wizard strongly opposes this claim, and asks whether or not Wong has changed his stance on the issue. Mr. Wong addresses this, saying:
"My opinion on whether craps can be beaten is basically unchanged, except that I now accept that I am not one of the people who can beat the game. I am short on coordination, and now arthritis is taking its toll. I agree that the average person should not pay for lessons and should not invest time and money at crap tables in an attempt to beat the game. But if instead of an average person you are asking about a good athlete, then I'd answer that a person with exceptional coordination could learn to get an edge at craps."
Toward the end of the interview, the Wizard goes on to point out that Wong has sold his popular blackjack website bj21.com, and asks whether or not the blackjack legend plans to continue on with gambling analysis. Wong says that he plans on getting out of the industry, and that he and his wife are considering their retirement plans at this time.

Related News
Next Article: Seminoles Win Florida Lawsuit to Keep Blackjack
Previous article: An Interview with Heather Ferris from Vegas-Aces