Pair 'Em Up Blackjack Analysis Posted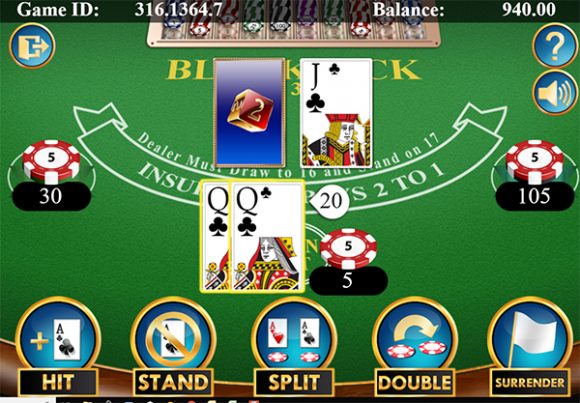 This week our sister site The Wizard of Odds posted an analysis on the Pair 'Em Up blackjack game, which is offered by Wager2Go.
The game can be played at Wager2Go partner casinos such as TopBet, and it allows players to place a side-bet on the game for a chance to win big. The Wizard shows that the game has a hefty 21% house edge, but does give players the chance to take in hefty payouts if they get a high pair.
The game pays out if you place the bet and get two matching value cards. The payouts are very low for regular number cards that match, but go up once you hit 10s through Aces. Payouts are higher for those that get matches in terms of card value AND suit. Players that end up getting suited Aces can stand to get a payout of 40:1.
The house edge for Pair 'Em Up actually gets lower as the number of decks is increased. This is due to the fact that there are more opportunities for matches to come up. With 2 decks, the game has a 31.07% house edge. With 8 decks the game has an 19.28% edge.
The Wizard of Odds' real name is Mike Shackleford, a mathematician that lives out in Las Vegas. He founded the Wizard of Odds website in 1998 and it has grown into the most robust gaming information site on the internet today. Mike and his team analyze a variety of casino games, including blackjack, roulette, craps, poker, and more.

Related News
Next Article: Intertops Releases Blackjack Booster Promotion
Previous article: William Hill Gets NetEnt Live Dealer Blackjack