Archie Karas Gets Probation for Card Marking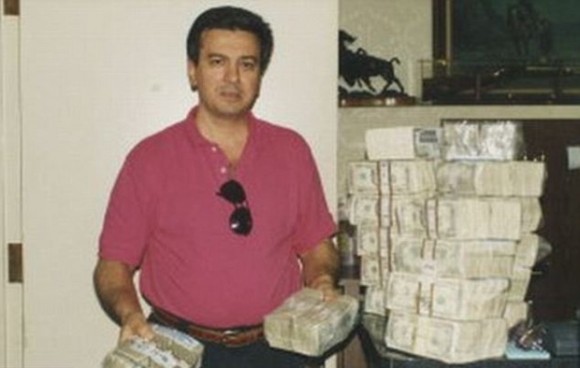 Prominent Las Vegas gambler Anargyros Karabourniotis has been given probation and ordered to pay $6,860 in restitution to the Barona Casino in San Diego, California after he plead guilty to burglary after he was found marking cards at the casino.
Karabourniotis, who is better known as Archie Karas was caught on surveillance tape marking cards at a blackjack table insidethe Barona Casino, which he then used to gain an edge over the casino. Karas used ink to mark the cards as either an ace, ten, nine, eight, or seven, and at one time made $8,000 cheating the casino.
Commenting on the case Deputy District Attorney Andrew Aguilar said, "It gave him a slight edge, but in blackjack, that's enough. He was the last to get cards before the dealer, so he could either help his own hand or make the dealer go bust if he knew the value of the card that was going to be dealt next."
If Karas successfully completes one year of probation he will be given the opportunity to reduce the felony charge down to a misdemeanor.
Karas is known for his high gambling ways, as he famously turned $50 into $40 million when he went on an incredible lucky streak that included mainly included poker and craps. He eventually lost all of that money back to the casino when his lucky streak ended.

Related News
Next Article: Evolution Gaming Adds Multi-Player to Live Dealer Blackjack
Previous article: Mark Wahlberg Stars in "The Gambler" Remake