Lucky Club in Las Vegas Offering $1 Blackjack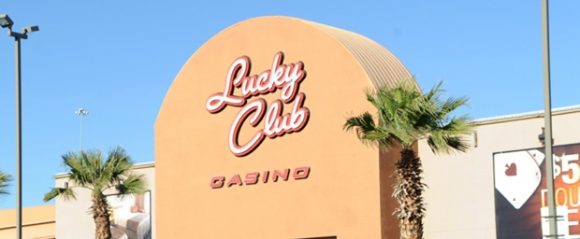 The Lucky Club Casino in North Las Vegas is offering a reason for gamblers to come off the strip, as they've begun offering $1 blackjack tables to customers with a traditional 3:2 payout on blackjack. The game sees six decks in play, and a dealer hits on a soft 17, and a double down is allowed after splitting. This gives the casino an edge of .63%, which is amazing for a table game.
The game is one way that off-strip locations are coaxing players into their spots, as competition has intensified over the years. Fortunately for the spots, good blackjack is increasingly hard to find in Las Vegas, as many spots have high minimums ($10-15) and offer bad 6:5 payouts on blackjack.
Another prime example of a casino lowering their limits to get new players is Hooters Casino, which has just introduced $1 blackjack, although the game isn't as good as Lucky Club. The games can be played around the clock, but only pays 1:1 on blackjack. This gives the house a large 3% edge.
So if you're heading into Las Vegas and aren't looking to break the bank by paying high table minimums to play blackjack, you may want to head off-strip to North Las Vegas where you'll find some nice tables to get to.

Related News
Next Article: Florida Lawmakers Propose $100 Max Blackjack Bets at Racinos
Previous article: Four Charged in Blackjack Theft Case