Michigan House Votes to Legalize Online Blackjack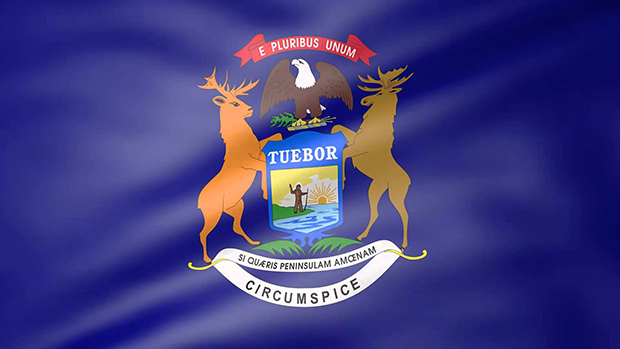 This week the Michigan House voted to legalize online betting within the state's borders, bringing the possibility of online blackjack, poker, and slot machines to those in the Wolverine State.
The House voted in support by a 68-40 margin. The bill would legalize online casinos to be operated by those with brick and mortar establishments, including Native American tribes, who own facilities throughout the state. Operators would be taxed at a rate of 8% on wager, which comes in substantially lower than the 18% collected on Detroit's three casinos.
Online betting is setting up to be a large business within Michigan, as the state has a population akin to New Jersey, which is regularly topping $20 million in revenues every month. With a larger footprint, there's a good chance that many punters will go online rather than taking a long trip to an online casino.
The bill was introduced by Rep. Brandt Iden, who said, "It will allow internet gaming as it relates to all of the currently allowed games in a brick-and-mortar casino, that'd be poker, roulette, blackjack, craps."
The bill also has a provision that sets up a framework for legalizing sportsbetting, another potentially profitable industry. Many residents of Michigan hope that legalized betting would go to help fund schools, fix roads, and fund other projects throughout the state. This current bill would allocate 5% to schools, 5% to transportation, 45% to gambling addiction programs, and some toward the city of Detroit.
We'll be following this story and will update readers as we learn more.

Related News
Next Article: mBit Casino Adds Altcoins for Blackjack Games
Previous article: Las Vegas Workers Strike Deals With MGM, Caesars