Gambler Plays Blackjack to Earn One Drop Buy-In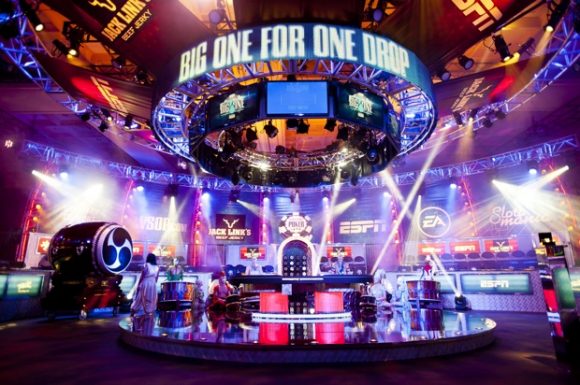 During the World Series of Poker in Las Vegas this month a poker player earned the $111,111 buy-in for the One Drop High Roller tournament by borrowing $10,000 from another player and playing blackjack for 10 hours.
Brian Green went on quite the blackjack tear as he ended up going on the run at the Golden Nugget, but then had to send a wire to the Rio for the registration, as his mother was concerned about him carrying the money to the casino.
The blackjack session lasted 10 hours, and Green had many days of sleeplessness, as he fought through the 183 player field to finish fifth to take home $1.1 million.
Green sells used cars for his job, and he didn't sell any of the stake in his buy-in, so he got the entire amount to himself.
Commenting on his success Green said, "I'm not really a [poker] pro, I'm in the used car business," he said. "I come out for any World Poker Tour event that I think is going to have $1 million for first. High roller events where there's big money on the line are "more suited for my game. One Drop was the first tournament in 17 years that I had butterflies before I came in."
Green now has 22 cashes as the World Series of Poker, and has made it to three final tables. His career earnings now sit at $2.3 million.

Related News
Next Article: CoinGaming.io to Launch OneTouch Blackjack Product
Previous article: Sands Bethlehem Dealer Arrested for Overpaying Players