Pro Tennis Player Loses $557,000 Playing Blackjack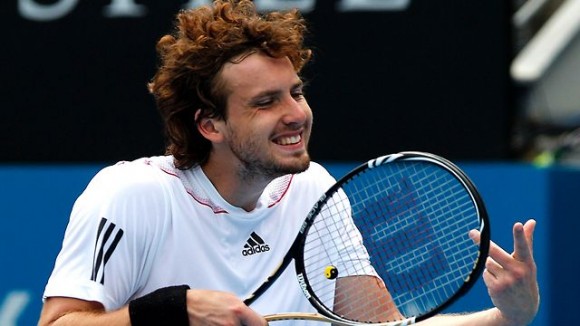 Latvian professional tennis player Ernests Gulbis has admitted to losing $557,000 while playing blackjack in a casino after he exited the French Open recently.
Gulbis, who has won more than $1.5 million since the start of this year told Gazzetta dello Sport that he and a friend went to a Latvian casino after he lost his Semifinal match against Novak Djokovic, where he promptly lost all of the $557,000 prize money that he accrued during the tournament.
"After losing to Djokovic, I returned to Latvia with my cousin and I went to the Casino," Gulbis said. "I bet all prize money won in Paris and I lost it."
Here's hoping that the 25 year old tennis pro has a better run of luck the next time he uses his tournament winnings to fuel another round of high stakes blackjack… or that he uses one of the card counting systems included on our website!

Related News
Next Article: Best Blackjack in Las Vegas, 2017
Previous article: New Blackjack Product Increased Traffic To mFortune