Wizard of Odds Gives His Take on Codeta Skill Score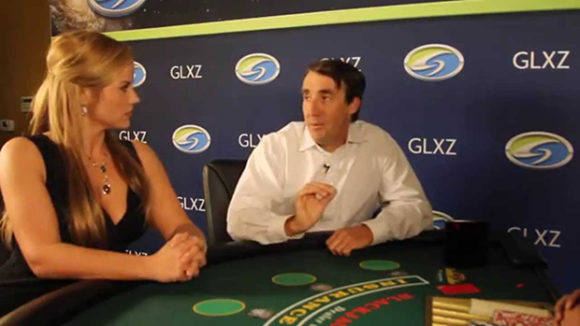 Last week we reported that betting software developer Codeta had launched a new Skill Score feature, which will rank players for use in tournaments and promotions. Today, Michael Shackleford from our sister site Wizard of Odds has reported on his thoughts on the blackjack feature.
The write-up is live on Latest Casino Bonuses, and shows Mike dishing his thoughts on Skill Score and the initial tournament that the company is holding to celebrate the product launch. He also goes through the math to calculate the best strategy to grow your SkillScore, which will be used to win that prize money. He believes that all live dealer games qualify, and then proceeds to dive through the terms.
His analysis actually shows that the best game to play to maximize your odds of success is roulette. The strategy behind this is that Skill Score actually rewards you for big wins. Playing roulette, you can score a $35 win on a dollar bet, which is better than landing a $100 win for a $100 bet. Mike's advice is to bet low and steady on single number roulette games.
Mike also gives praise to the tournament, noting that it sounds pretty interesting and that he wishes it was available for American play.
For those of you who don't know Mike, he is an actuary and mathematician that founded the Wizard of Odds website. The site analyzes gambling odds for various games, providing strategy for games like blackjack, video poker, and more. He sold his site to the LCB Network in 2014 and remains a consultant for the site's brands.
Source: LCB

Related News
Next Article: Play Fortuna Adds Relax Gaming Blackjack
Previous article: Relax Gaming Porting Blackjack Games to GiG