John Daly: "I Lost Nearly $90 Million Playing Blackjack and Betting On Sports"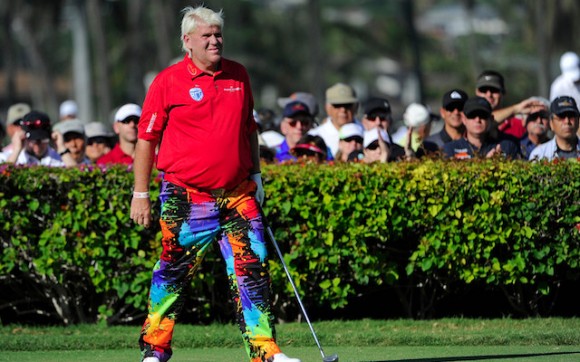 Noted professional golfer John Daly recently spoke to TMZ, telling the gossip site that he racked up $90 million in gambling losses in a 15 year stretch, recouping just $35 million of that in wins.
Most of Daly's losses were accumulated at the blackjack table at high-end resorts, which flew the Open and PGA Champion in on their dime to play the popular card game. Additionally, Daly claims to have bet a sizable amount on US football and NBA basketball, but insists he never once bet on golf.
Why would one bet so much money at a casino table? "It was more about the adrenaline than the money … I loved the action," the rambunctious golfer said.
Daly went on to state how he was shocked when he totaled up all of his losses throughout the years, but has not stopped gambling as he still enjoys stopping by the casino to play slots.
Summing up his gambling hobby for TMZ, Daly said: "I guess you can say I always liked to take chances. Sometimes it works out. Sometimes it doesn't."

Related News
Next Article: New Blackjack Product Increased Traffic To mFortune
Previous article: Shufflemaster Video Blackjack