Online Blackjack News
We thought we would have a little fun with the recent announcement of PandoDaily. The infographic compares former writers and employees of TechCrunch with a blackjack hand and strategy.…
We want to thank our site visitors for an excellent 2011!
Online Blackjack has grown from humble beginnings into being one of the most visited online blackjack sites in the world! The most successful aspect of the site has been …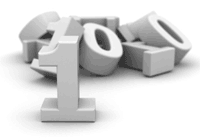 Card counting is a legitimate strategy for beating the casino, one that is not illegal by any law in the United States, and a strategy that is even recognized as legitimate in some gambling jurisdictions. Card counters are not all …
If you've spent any time at blackjack tables, you're probably familiar with the pay structure for a "natural," also known as a blackjack. If you're dealt an Ace plus a 10 point card like a face card or a ten, …
Even though blackjack players like to brag about the game's tiny house edge, throwing out the old "0.5%" number and muttering about basic strategy, it is more than possible to lose lots of many at a blackjack table. If …
Something about blackjack encourages people to at times play with less then ideal strategy. You hear more nonsense at blackjack tables than at slot machines–maybe it is the simplicity of the game or the appeal of the small casino edge. …
The game of blackjack is a few hundred years old, though the game as it was invented is very different from the blackjack games we know and love. Games are like that–as they move from one region to another, they …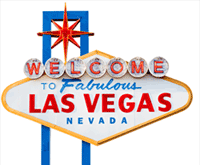 Note we have a more current article with updated recommendations here: Best Blackjack in Las Vegas, 2014
Great to know if you are going to Las Vegas and plan on doing some blackjack gambling. It really depends on your taste, …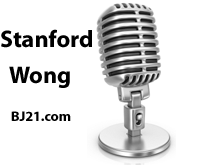 The final interview of our Best Blackjack Sites series is with Stanford Wong, a notable author and the owner of BJ21 .
Stanford Wong runs one of the most influential blackjack communities in the world, a pay membership message board …
Have you ever wondered how likely it is that you'll win the lottery, get struck by lightning or become a pro athlete? See the infographic below for the answers. Each pixel represents your chances. How lucky are you feeling?…